Reach for the top of your sport — the diver level unrivaled in the recreational ranks:
PADI Master Scuba Diver.
With this certification in hand, you'll have reached the highest recreational diver accomplished in the PADI System of diver education.
The PADI Master Scuba Diver rating denotes superior achievement and proficiency in dive skills, experience, and underwater activities. Isn't that what you're all about?
To put yourself on top and reach the PADI Master Scuba Diver level, you need to be at least
12 years of age

and complete the PADI Open Water Diver or equivalent,

PADI Advanced Open Water Diver or Advanced Plus, PADI Rescue Diver,

and

any five PADI Specialty Diver certifications

.
Or, if you're a PADI Divemaster or PADI Assistant Instructor, complete any five PADI Specialty Diver ratings.
Tioman Departure Point
OPEN CARPARK IN FRONT OF LEISURE PARK MALL. NEAR MRT STADIUM STATION (CIRCLE LINE, EXIT B)

What's New
Challenging Times? Can't meet up? Have lots Of Spare Time At Home? PADI E Learning Is Still Available To Start You Off! Click Here!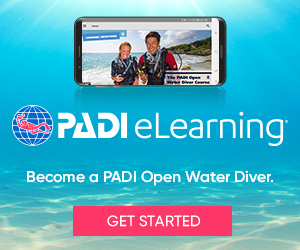 Where We Are
Recreation Department
1 Orchid Club Rd
Singapore 769162