Kids! – Bring your parents diving! For young adventurers like you, the Bubblemaker program is an introduction to the thrill of breathing underwater. If you're eight or nine years of age, now is your chance to take the plunge with a PADI Instructor and go pool diving.
Whether it's a glass of milk, bubble gum or submerged beneath the surface – you can't help blowing bubbles! So try blowing bubbles our way. Start out on the right fin, jump into the PADI Bubblemaker program today!
Tioman Departure Point
OPEN CARPARK IN FRONT OF LEISURE PARK MALL. NEAR MRT STADIUM STATION (CIRCLE LINE, EXIT B)

What's New
Challenging Times? Can't meet up? Have lots Of Spare Time At Home? PADI E Learning Is Still Available To Start You Off! Click Here!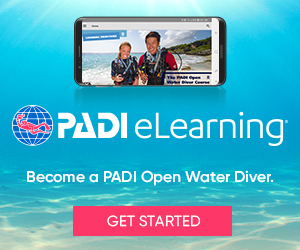 Where We Are
Recreation Department
1 Orchid Club Rd
Singapore 769162